Command And Conquer Red Alert 3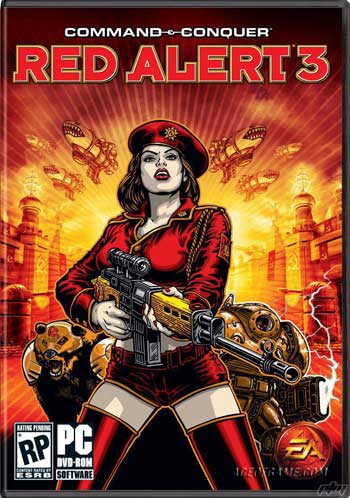 Estrategia directa, grandes cinemáticas y potente multijugador, el mítico Red Alert entra en combate.
Cuando se anunciaba en febrero de este mismo año las intenciones de
Electronic Arts de recupera la saga, se llenaba un vacío de casi diez
años en los que las series habían sido abandonadas a su suerte con
títulos menores.
Red Alert 3
supone la vuelta por todo lo alto
de la saga, con un lanzamiento artísticamente impecable y con algunas
incorporaciones que, por si solas, lo hacen recomendable.
Red Alert 3 añadirá, además de la nueva facción, la posibilidad de
jugar la campaña con la ayuda de amigos o jugadores de todo el mundo,
mediante la nueva función de juego cooperativo.
Red Alert
EA
ha logrado incoporar a
Gemma
Atkinson, Tim Curry, Andrew Divoff, Kelly Hu, Jenny McCarthy, Ivana
Milicevic, Jonathan Pryce, J.K. Simmons, Autumn Reeser, Peter Stormare,
George Takei, Randy Couture y Gina Carano
. Un destacado elenco para uno de los juegos más interesantes que se presentarán en los próximos meses.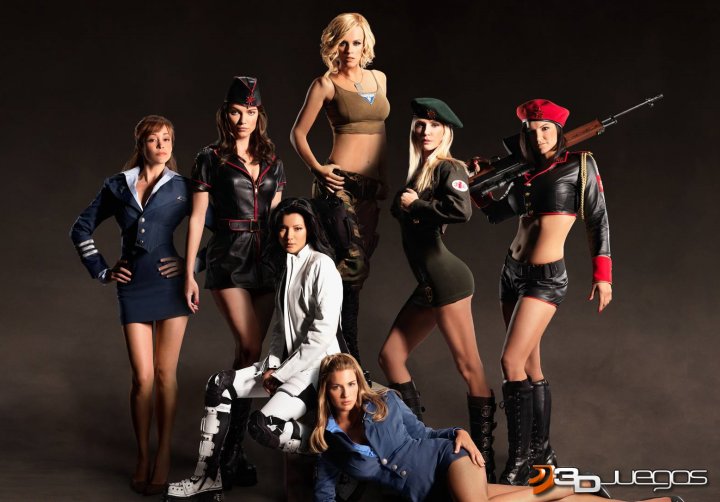 *
Gemma Atkinson
(the UK's Hollyoaks, model)
*
Tim Curry
(IT, Rocky Horror Picture Show, The Hunt for Red October)
*
Andrew Divoff
(LOST), Kelly Hu (X2, The Scorpion King)
*
Jenny McCarthy
(Scream 3, former Playboy Playmate of the Year)
*
Ivana Milicevic
(Casino Royale)
*
Jonathan Pryce
(Pirates of the Caribbean)
*
J.K. Simmons
(Spider-Man, Juno)
*
Autumn Reeser
(The OC)
*
Peter Stormare
(Prison Break, Armageddon)
*
George Takei
(,Heroes)
* and two of the most recognizable names in competitive
:
Randy "The Natural" Couture
(former UFC Heavyweight champion) and
Gina "Conviction" Carano
(Undefeated Elite XC fighter, American Gladiators).

Gemma
Atkinson

Kelli Hu
:


Jenny McCarthy

Ivana Milicevic
Autumn Reeser


Y mucho , mucho más!!!

Requerimientos:
Command & Conquer: Red Alert 3
Publisher: Electronic Arts
Developer: EA LA
Minimum System Requirements
OS: Windows XP/Vista (32-Bit)
Processor: Pentium 4 @ 2 GHz/AMD Athlon 2000+ (2.2 GHz/AMD Athlon 2200+ on Vista)
Memory: 1 GB
Hard Drive: 6 GB Free (12 GB Free for EA Link Version)
Video Memory: nVidia GeForce 6800/ATI Radeon X1800 or later
Sound Card: DirectX Compatible
DirectX: 9.0c
Keyboard & Mouse
DVD Rom Drive (8X)
[/center]


Última edición por Furioux el Dom Nov 09, 2008 3:22 pm, editado 3 veces
__________...._________