PT Boats Knights Of The Sea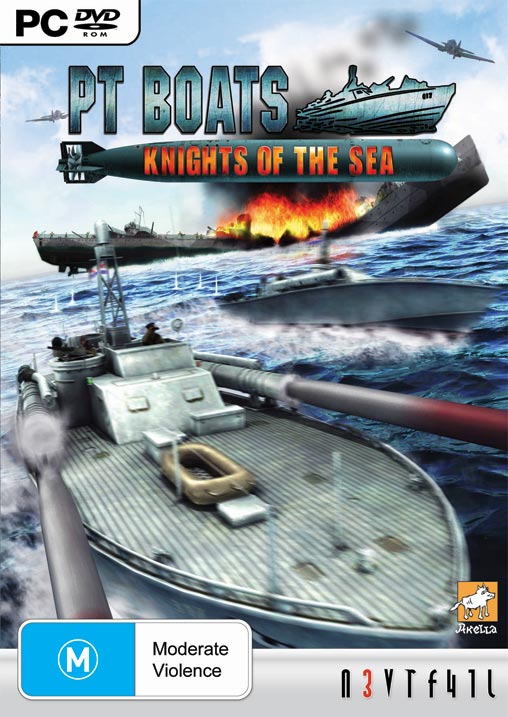 En PT Boats: Knights Of The Sea PC tomarás el control de una
embarcación y dirigirás a los miembros de su tripulación. Podrás
también abatir aviones con ametralladoras, baterías antiaéreas,
torpedos y otras armas que tendrás a tu disposición.
Este completo simulador trabaja con el motor STORM 2.5 que recrea
efectos especiales únicos como ondas explosivas u otros efectos.
También destaca la calidad de las texturas del agua, totalmente en 3D.
La física de las embarcaciones también está muy trabajada, haciendo que
su comportamiento sea realmente real.
PT Boats: Knights Of The Sea PC incluye varias misiones individuales y
un completo modo carrera para un jugador, además de la opción de jugar
en línea en partidas de hasta 16 contrincantes.
Pantallas:
Spoiler:
Requisitos Minimos
Microsoft Windows XP SP2, 32-bit
2.5 GHz Intel Pentium 4 or an equivalent
1 GB RAM
GeForce 6200 or Radeon X1300 video card with 256 Mb RAM and DirectX 9.0c-compatible drivers
4x DVD-ROM Drive
2 GB free hard disk space
DirectX 9.0c (included on disk)
DirectX 8.1-compatible audio card
Keyboard, Mouse
Requisitos recomendados
Microsoft Windows Vista, 32-bit
Intel Core 2 Duo E6700+ or an equivalent
2 GB RAM
2 GB free hard disk space
DirectX 10.0 (included on disk)
Nvidia GeForce 8800GTX series, ATI Radeon HD 4850 series or higher